Elizabeth Sharp named vice president of Federal and International Government Affairs
---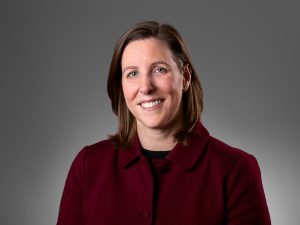 Bloomington, Ind. – Elizabeth Sharp, a 16-year veteran of legislative and government policy, will join Cook Group as vice president of Federal and International Government Affairs. Sharp comes to Cook with nearly two decades of healthcare policy experience in Washington.
"Elizabeth brings a dynamic background and a versatile skill set to Cook," said Allison Giles, vice president of Government Affairs for Cook Group. "We are excited for her to join our team and bring her wealth of knowledge and experience to our advocacy efforts on behalf of Cook, our industry, and the countless patients that use our technologies."
Most recently, Sharp led AdvaMed's legislative efforts as senior vice president and managing director of federal government affairs. Prior to joining AdvaMed, Sharp worked on Capitol Hill where she honed her expertise on healthcare policy.
"Cook's mission and values to support patients around the world cannot be overstated," Sharp said. "I'm eager to further Cook's efforts for quality healthcare through innovative medical treatments."
Sharp graduated Phi Beta Kappa with a bachelor's in government from Franklin & Marshall College. She went on to earn a master's in public policy from Duke University and was a Jacob K. Javits Legislative Fellow. Sharp lives in Washington with her husband and their two children.
About Cook Group
Cook Group is a family-owned company with headquarters in Bloomington, Indiana. Our diverse business portfolio includes companies working in life sciences, business services, resorts, property management, and medical devices.
Founded in 1963, Cook Group companies today employ more than 12,000 people around the world. We are committed to improving lives by giving back to our communities, supporting our employees and their families, and serving our customers and their patients. Learn more at www.CookGroup.com.