Downtown fireworks and block party to kick-off Independence Day celebrations, sponsored by Cook Group and CFC Properties
---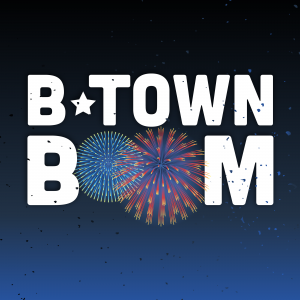 Bloomington, Ind. – B-town Boom will kick-off this year's Independence Day celebrations in downtown Bloomington. In its inaugural year, B-town Boom's block party and fireworks show is a family friendly event that brings our community downtown. Enjoy live music, food trucks, face painting, local shops, and restaurants in the heart of our city. The event, sponsored by Cook Group and CFC Properties in partnership with the City of Bloomington, will also celebrate Bloomington and Monroe County's Bicentennial.
"We're excited that the fireworks will be visible from just about anywhere downtown," said Pete Yonkman, president of Cook Group and Cook Medical. "Many of the shops, restaurants and bars will be having special events for Btown Boom. It's a great opportunity to bring family and friends together to experience the best of Bloomington. Come down anytime and find a spot to enjoy the show."
Date & Time:
Festivities will be held on the evening of Tuesday, July 3. The block party begins at 4:00 p.m., with fireworks to follow at 9:45 p.m. In the case of inclement weather, the fireworks will be postponed to Saturday, July 7, at 9:45 p.m.
Location: 
The block party will take place on Kirkwood Avenue between College Avenue and Walnut Street. The fireworks launch site is the Trades District between 10th Street and 11th Street, just east of Rogers Street.
Download the event flyer here.
About Cook Group
Cook Group is a family-owned company with headquarters in Bloomington, Indiana. Our diverse business portfolio includes companies working in life sciences, business services, resorts, property management, and medical devices.
Founded in 1963, Cook Group companies today employ more than 12,000 people around the world. We are committed to improving lives by giving back to our communities, supporting our employees and their families, and serving our customers and their patients. Learn more at www.CookGroup.com.