Cook Group's Jeana Finlinson named to Bloomington's 10 under 40
---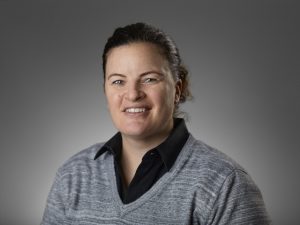 Bloomington, Ind.  – The Greater Bloomington Chamber of Commerce recognized Jeana Finlinson of Cook Group, as one of the 2018 10 Under 40 Awards recipients. Finlinson, director of Learning and Talent Development, will be one of 10 young professionals recognized for outstanding leadership and community involvement.
"Jeana has such a passion for the development of those around her," said Nicky James, vice president of Global HR and Talent Development at Cook Group. "Her goal of creating a culture of continuous learning provides opportunities for all of our employees and supports the vision of Cook."
Finlinson has taken on leadership roles since the beginning of her career at Cook Medical in 2011. She started as a product manager and later transitioned to global sales development manager where she found her passion for helping others develop professionally and personally. In her current role, she is spearheading Cook's partnerships with Indiana University and Ivy Tech Community College to give current and future employees opportunities to further their education.
"My goal has always been to lead by example and help people to be the best version of themselves. Leadership isn't only about being the best manager you can be, but identifying future talent and cultivating their potential," Finlinson said. "I'm honored to receive this award and continue to support initiatives that empower our employees and our community."
About Cook Group
Cook Group is a family-owned company with headquarters in Bloomington, Indiana. Our diverse business portfolio includes companies working in life sciences, business services, resorts, property management, and medical devices.
Founded in 1963, Cook Group companies today employ more than 12,000 people around the world. We are committed to improving lives by giving back to our communities, supporting our employees and their families, and serving our customers and their patients. Learn more at www.CookGroup.com.